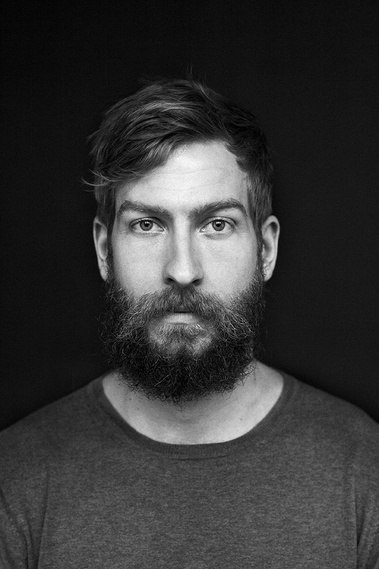 Selected exhibitions

2021 Sketch proposal for public commissioned work in Gothenburg
2020 Galleri Verkligheten in Umeå. Det långsamma, Det obetydliga och det Frånvända
2020 The Curse of Knowledge: Galleri Upper Hand in Gothenburg. Water and Pigment on Plaster No 7.
2019 Sketch proposal public commissioned work by Västfastigheter for the psychological clinic at the Skövde hospital. Underland
(Parental leave from October 2018 to April 2019)

2018 (X)site: public art for the duration of the summer 2018 in Ulricehamn. Amazingly Fantastical Idyll.
2017 La biennale, Venice - University of disaster for the Bosnien Herzegovina pavilion: Storage. A collaborative work between Geraldine Juárez & Joel Danielsson
2017 Permanens IV - Sculptural installation in Linköping University sculpture park: A Synthetic Blockade on a Desired Path Between a Parking Lot and a Gym.
2017 Göteborgs Konsthall - Strange Attractors: Plastic Casts of a Cut Down Tree
2016 Gallery Rotor 2: Easy made hard
2016 Gothenburg Konsthall - Förjaga bristen på sammanhang: A violet cast of a man made hole
2016 Medicine history museum, Gothenburg - Helt sjukt: Clean white tiles
2015 Gallery Monitor/ Gallery Rotor 2 Gothenburg - Seven is a good number
2015 Liljevalchs Stockholm - Spring exhibition: Scrap wood portal
Education
2015-2017 Master of Fine arts, Valand Academy,120 hp, Gothenburg University
2014 Artistic research, 15 hp, Konstfack, Stockholm
2012-2015 Applied Philosophy and argument analyses, 30 hp, Stockholm University
2009-2012 Bachelor of Fine Arts at Industrial design, 180 hp, Konstfack, Stockholm
2008 Art education, Spatial composition, KV konstskola, Gothenburg
2007 Preparatory art education, Art Collage, Gothenburg
2006-2007 Musical theater education, Dansforum, Gothenburg
Grants and stipends
2017 Stipend from Kerstin Lind Pafumis foundation
2017 R&H Svensons stipend by Konstakademien
2017 IASPIS internationellt kultur utbyte
Artistic Practice
2013-2015 Work as an assistant for sculptor Johan Paalzow
2014 Sculptural work for artist Bigert and Bergström
2014 Sculptural work for artist Roland Persson
2014 Chairman of the board at KKV (Konstnärernas Kollektiv verkstad i Nacka)
2013 Vice chairman of the board at KKV (Konstnärernas Kollektiv verkstad i Nacka)
Artist statement
Joel Danielsson is a Gothenburg based artist who's work oscillate between the behavioral, environmental and social aspects of the normality of consumerism.
His practice is predominantly sculptural and the act of making often becomes an integral part of the work, either as a end to a mean or as a mean in itself. In his work, he is using both industrial and raw materials - from plastic to hand made clay for example, that often involves a slow, tedious or repetitive making process. In the work Easy Made Hard, for instance, he hand smudged a 55m2 layer of clay onto the gallery floor and left it to crack and dry so that when the visitors were walking on it, a brittle cracky noise and sensation was experienced acoustically as well as physically.
By opposing and juxtaposing the emotional and the rational, Joel returns to the object as a final destination for dreams and fantasy, where the object becomes both an imaginary scale of success and a symbol of the progression of the self, the desire to continuously become a better version of yourself. Objects and products, thus become ventilators for the externalization of fear, frustration and expectation.
Joel often puts the bodily and emotional sensation in the center of his work by reinforcing the interactive and tactical dimension of it. In Plastic Casts of a Cut Down Tree Joel made two identical plastic casts of a tree trunk and installed them as contemplative consumerist objects for the visitors to sit down on in the gallery space. Joel is playing with the dissonance between knowledge and understanding and sees his work as explorations or phrases in an emotional language that enhances the embodied understanding of intellectually intangible questions about the state of our times and the states of our minds.